Watercolor Jewelry & Fine Art Prints
Handmade, one of a kind watercolor jewelry.
Fine art giclee prints of my original artwork.
Featured Collection: Winter's Frost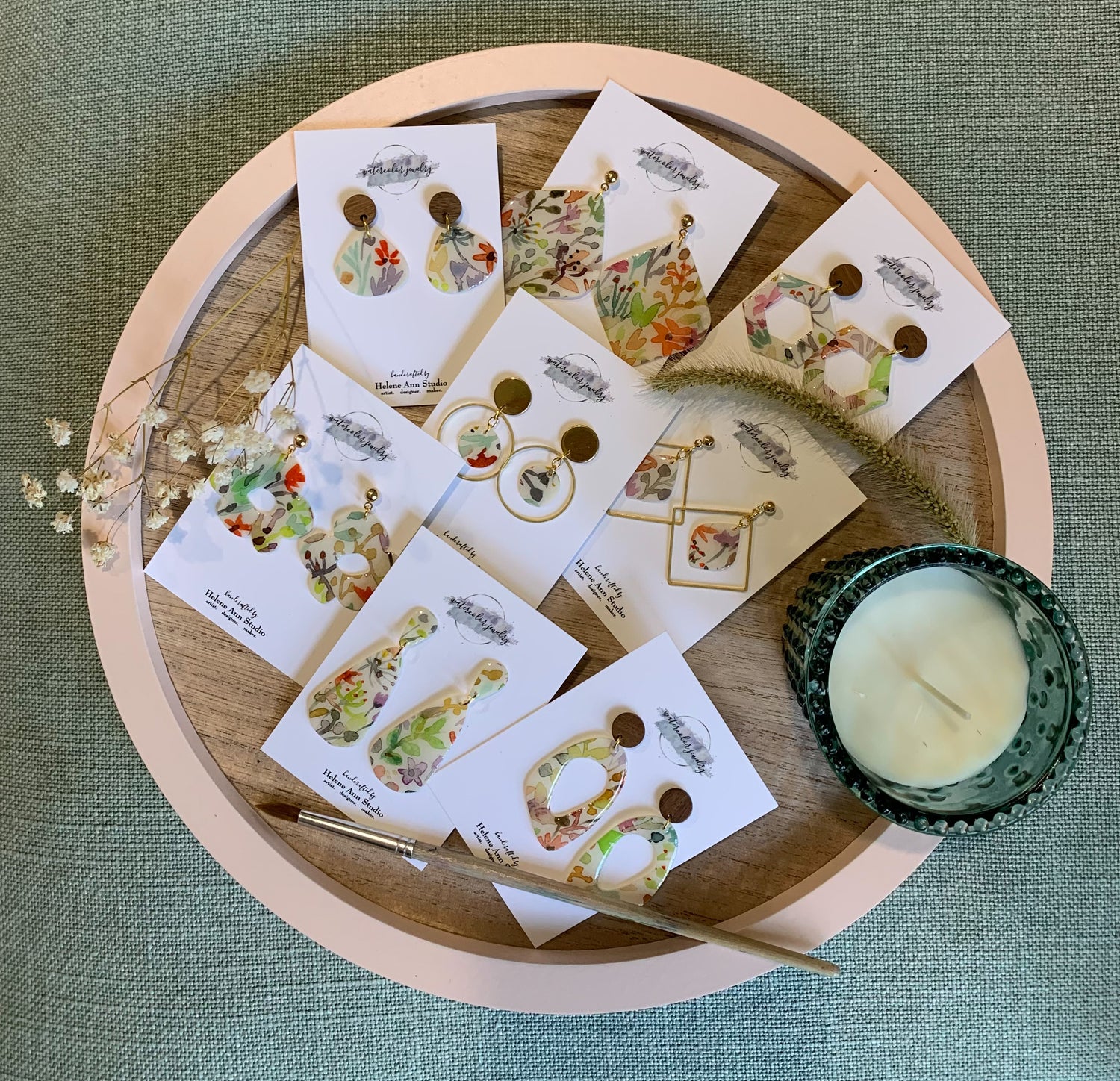 About the Earrings
My watercolor earrings are light as air and so comfortable to wear!
Materials:
All silver hook earrings are 925 sterling silver.
All gold hook earrings are 18kt gold plated 925 sterling silver.
All stud style earrings are made with stainless steel posts.
Hallow circle posts are 18kt coated gold.
All paper shapes are original watercolor paintings coated with resin (which hardens as a pure plastic). This protects and creates a durable product.
Any questions do not hesitate to contact me!
About Me:
Hello! My name is Helene Moriarty and I am so excited to welcome you to my online store! A little bit about myself: I am an artist, designer and maker! I have my BFA in Illustration and my MAT in Teaching the Visual Arts from The University of the Arts in Philadelphia, PA. My passion for everything ART runs deep. I teach fine art in a high school and love sharing my art knowledge and skills with my students.
My watercolor jewelry is made with love and care from the initial watercolor designs to the final construction of the jewelry. My work is deeply inspired by the seasons and nature, from the mountains to the beach, as I adore being outside.
I am a fine artist and create both watercolor and oil paintings with a focus on color and form.
I live in Bucks County, PA with my animator hubby, Dagan, two creative children, (and a dog, a cat, 2 birds, & a fish).
Please feel free to contact me anytime!